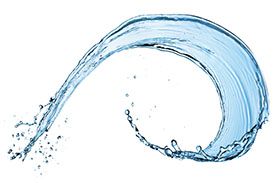 When we say our custom water bottles are perfect for hospitality venues, we don't just mean hotels. Of course, they are perfect for any hotel business – after all, who wouldn't love to have access to a complimentary bottle of personalized water in their hotel room? But remember, there are many other hospitality venues that can benefit from our private label water as well. Think about it: Wouldn't you love to be handed a cold bottle of water with a custom label the next time you visit these types of businesses?
• Golf courses
• Wineries
• Country clubs
• All inclusive vacation resorts
• Extended stay villa communities
Of course you would! If you are in ownership or management at any of these types of businesses, that alone should have you thinking about trying custom water bottles out as a hospitality gesture. Here is an anecdote that illustrates the demand perfectly: Recently, one of our employees came back from a trip to a winery/golf course resort with her spouse. They wined, dined and golfed in the hot July sun. Sounds fun, doesn't it? It also sounds risky. "It was great," she said, "but it would have been even better if they had done more to keep us hydrated. We had to hike to the nearest building every time we got thirsty."
It makes sense, doesn't it? On a hot summer day of golfing and wine tasting, guests need to have bottled water at the ready. When they're provided with private label water that features the facility's logo, they are much more than hydrated; they're also impressed! For the hospitality business, that's like killing two birds with one stone - and that's what makes our custom water bottles the perfect guest retention tool for hospitality facilities. They keep guests hydrated, happy and healthier both during and after their stay – and increase the chances of you earning their repeat business.